PRITCH PHILOSOPHY
PRITCH is a luxury cosmopolitan fashion house with a primary focus on leather. We rethink the very essence of the contemporary. 
We craft seasonless investment pieces that transcend time and place. Our distinctive designs are characterised by their synergy of elegance and edge. We are known for precision tailoring and uncompromising attention to detail.
Sophisticated yet non-conformist, rebellious yet refined, we stand for quality and inspire audacious confidence. PRITCH represents the unfettered expression of your true self, delivering a powerful vehicle to articulate and accentuate who you are.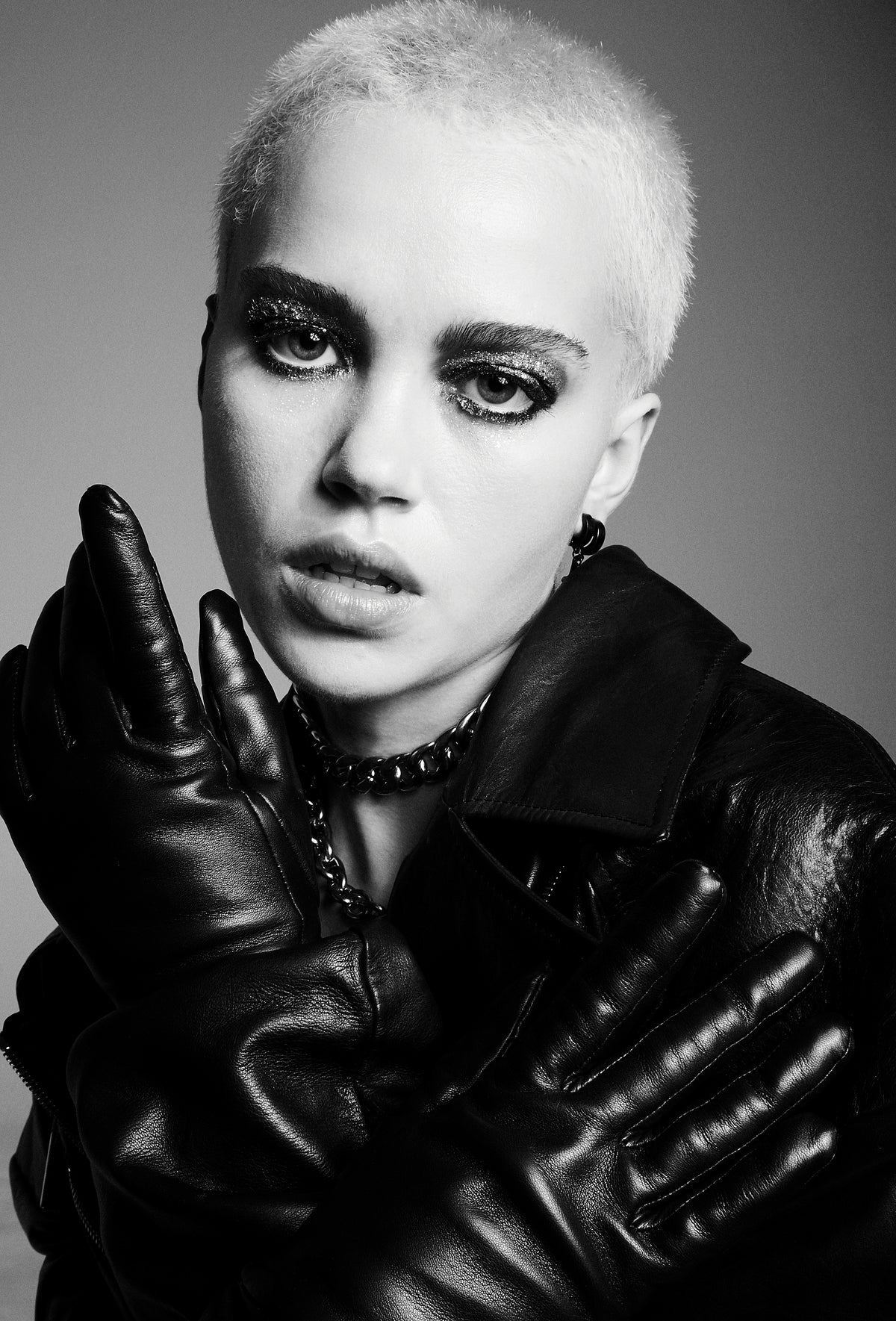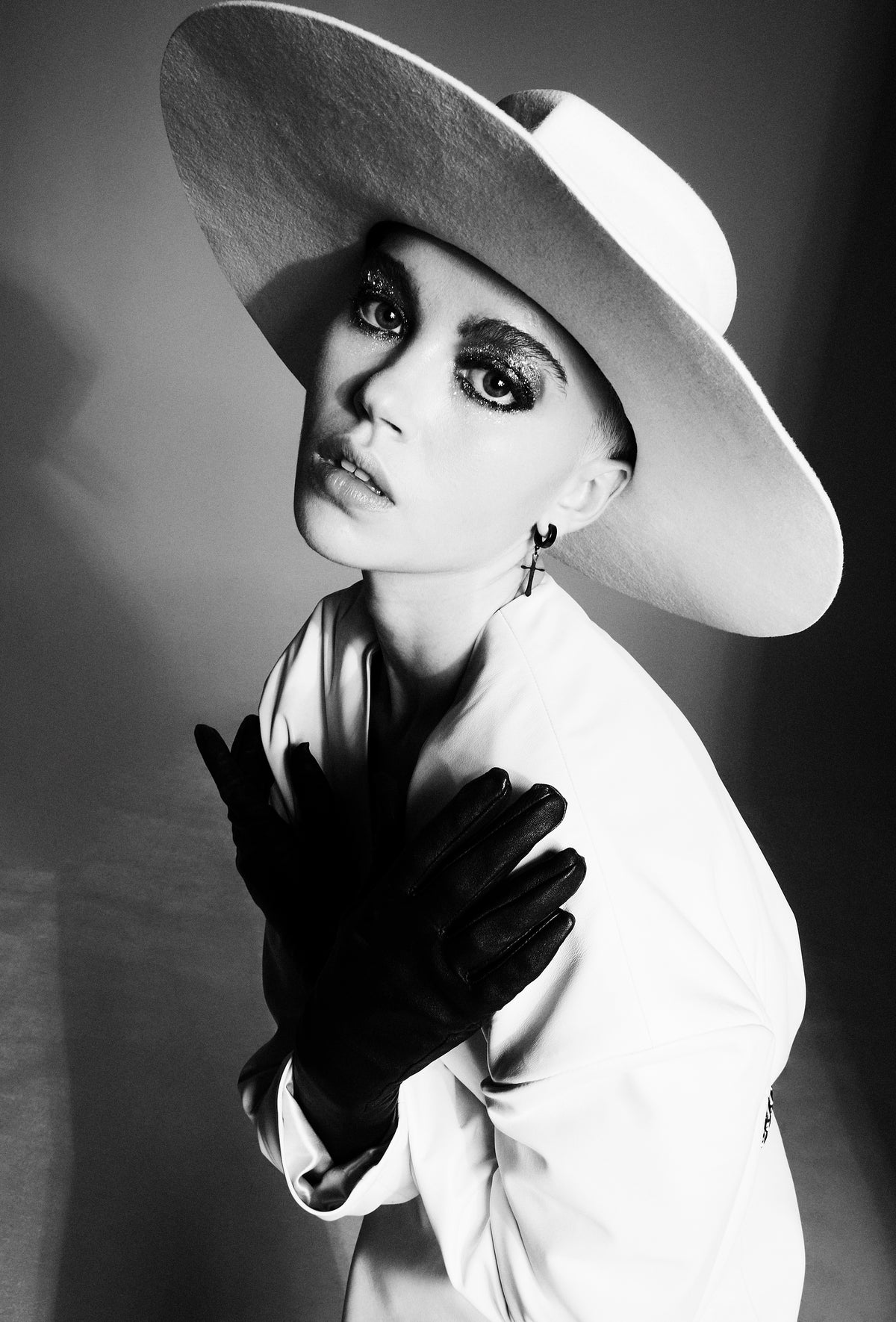 Our diverse offering spans the Accessories Collection featuring our hero Corset Belt, the Timeless Collection of statement making leather basics, and our Demi Couture and Bespoke Collections — the haven where your imagination can run wild.    
The obi leather Corset Belt has become our autograph accessory due to its supreme versatility and smart, wrap-around, one-size-fits-all construction. It evolved from the waist contoured silhouette embedded in the PRITCH DNA.
Demi Couture and Bespoke are both made to order and to made to measure in our London atelier, Accessories are crafted in Italy and our Timeless Collection is a collaborative process forged between the two countries. 
Our brand symbol is the raven, representing its strength, confidence, beauty and fearless nature — the qualities that characterize every one of our designs and the attributes that those designs bestow on the wearer. 
LET YOUR TRUE SELF TAKE FLIGHT 
Our Story
PRITCH founder and CEO Arina Pritch has Georgian, British, Russian and Ukrainian roots and with her multi-cultural background and international upbringing, is a keen observer of human nature. 
From a young age she has been fascinated by the transformative power of clothing and its ability to convey complex aspects of our psychology and personality — the dualities that exist in all of us.   
Such ideology was informed by degrees in Fashion Business in Istituto Marangoni and Luxury Brand Management at London's European Business School, where Arina's studies and research reinforced her conviction that the fashion market lacked a coherent voice to harness this power and realize its full potential.   
PRITCH had its genesis as Arina's Istituto Marangoni graduate project and the leather devotee launched her brand in 2012 with the capsule collection of couture leather jackets from which the brand took flight. 
READ MORE about the story behind the brand.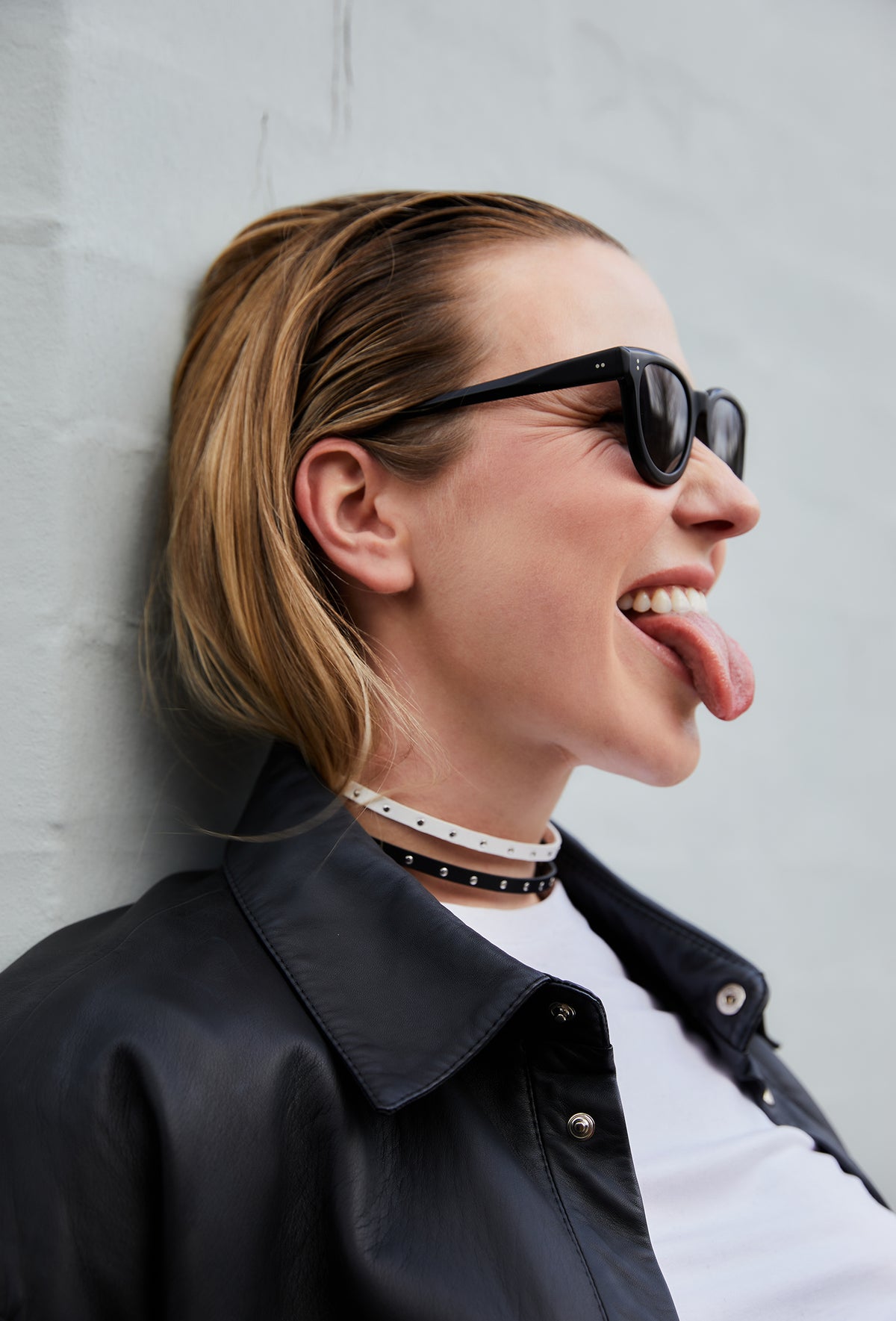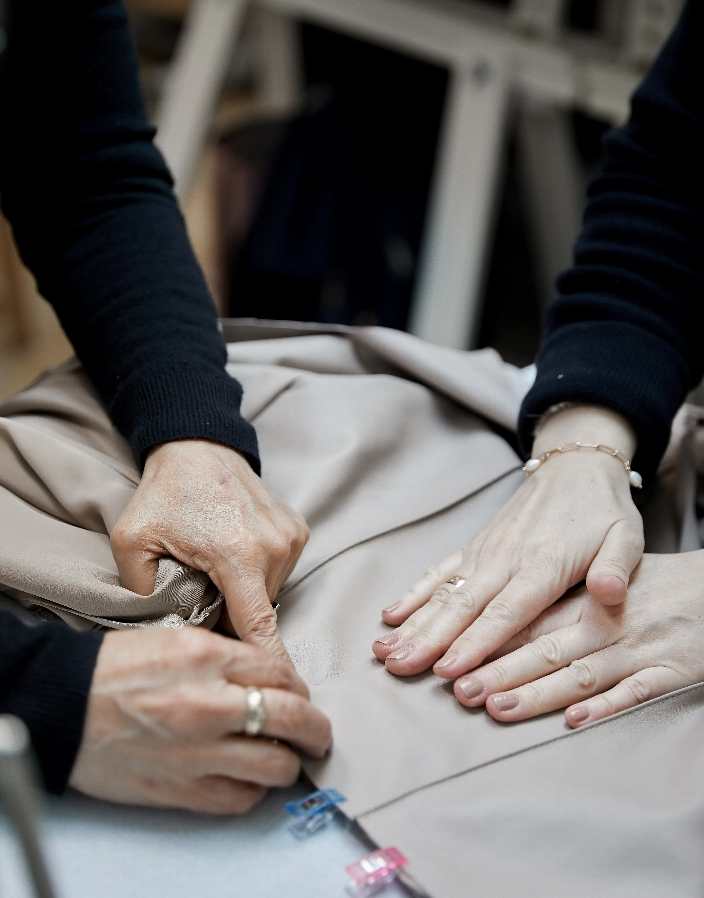 "CLOTHES HAVE A TRANSFORMATIVE POWER, AND ARE AN UNSPOKEN STATEMENT."
Arina Pritch
OUR TEAM
PRITCH's vibrant multinational team, hailing from all corners of the globe, makes for a rich cultural and artistic dialogue that informs and nourishes the brand aesthetic.   
The team is led by Pavia-born Head of Design, Federica Braghieri.  
Having graduated from Italy's Politecnico di Milano and London College of Fashion, Braghieri's credentials combine the finesse of Italian tailoring and craftsmanship with a London spirit and rebellious attitude — one borne out by her sophisticated constructions and the sculptural geometry of her designs. 
AUDACIOUS.
AUTHENTIC.
UNAPOLOGETIC. 
BESPOKE
Dedicated to, but not limited to leather, our bespoke service gives connoisseurs of fashion the chance to curate garments to their tastes and desires. Each Bespoke design, created to fit the client's style and exact measurements, is, by essence, unique.  
With our impeccable tailoring, talented team and employment of state-of-the-art technologies, the possibilities are endless.   
Our extensive Leather Library features classic nappas and suedes, through exotics* like python, crocodile and alligator, in a panorama of over 50 colours.   
We pride ourselves on sourcing innovative finishes — the most unique including 24-carat gold plated alligator and crocodile, and diamond dust finished exotics. 
*All our exotics come with the relevant CITES certification.