MADE TO MEASURE
Our collection garments are all made to order in our London atelier. Some pieces are available in standard sizing but the majority are made to measure, meaning that they will be created based on your individual shape and unique measurements. We are proud to create our garments using natural materials, and the true potential of these materials is unlocked only through creating the perfect fit.
From start to finish, the exclusive made to measure experience draws the client into the world of PRITCH; a place where design, luxury and style find their ultimate expression.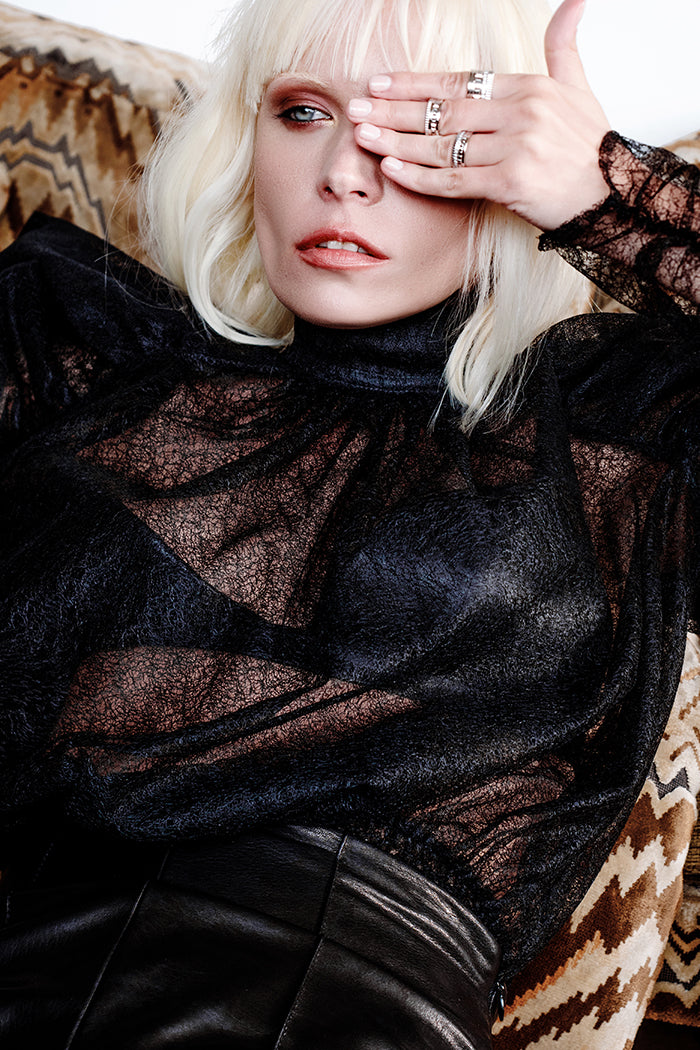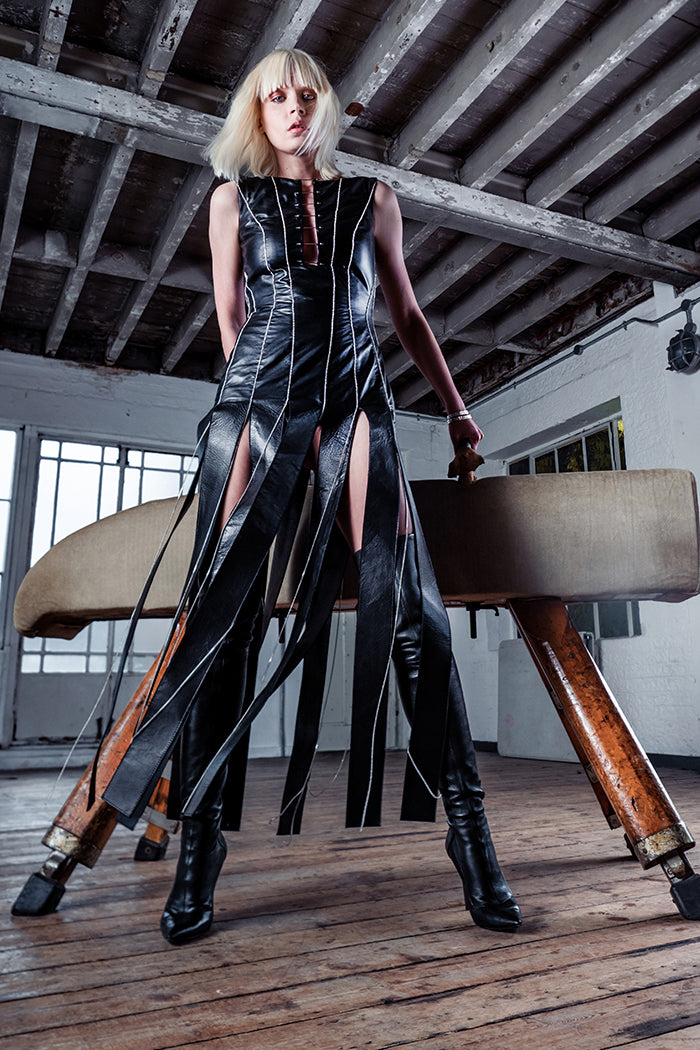 "CLOTHES HAVE A
TRANSFORMATIVE POWER,
AND ARE AN UNSPOKEN
STATEMENT."
STEP ONE
We receive your unique measurements, or our team takes your measurements.
STEP TWO
Your individual pattern and prototype is developed by our team in our London atelier. For collection garments we often have more colour options available, if necessary, we will send material samples for you to select.
STEP THREE
Our team or a dedicated tailor in your region meets with you for the first fitting, where necessary.
STEP FOUR
Based on the fitting results the team creates your garment using the final materials, if necessary, there will be a second fitting during the production.
STEP FIVE
The completed garment is delivered to you via dedicated courier.
BESPOKE
Dedicated to, but not limited to leather, our bespoke service gives connoisseurs of fashion the chance to curate garments to their tastes and desires. Each Bespoke design, created to fit the client's style and exact measurements, is, by essence, unique.  
With our impeccable tailoring, talented team and employment of state-of-the-art technologies, the possibilities are endless.   
Our extensive Leather Library features classic nappas and suedes, through exotics* like python, crocodile and alligator, in a panorama of over 50 colours.   
We pride ourselves on sourcing innovative finishes — the most unique including 24-carat gold plated alligator and crocodile, and diamond dust finished exotics. 
*All our exotics come with the relevant CITES certification.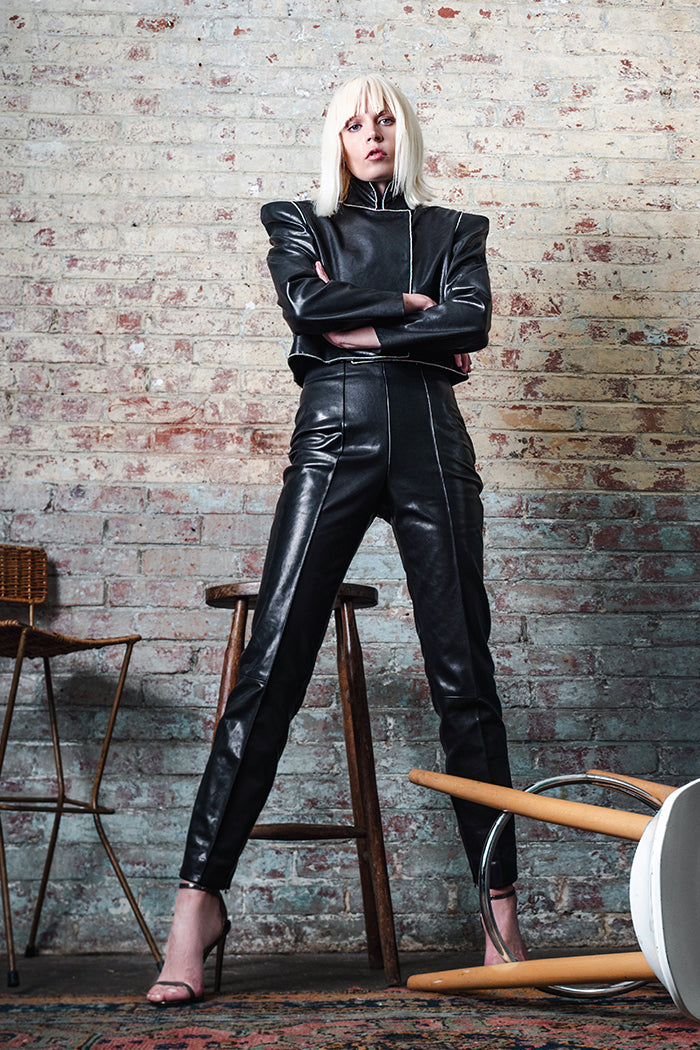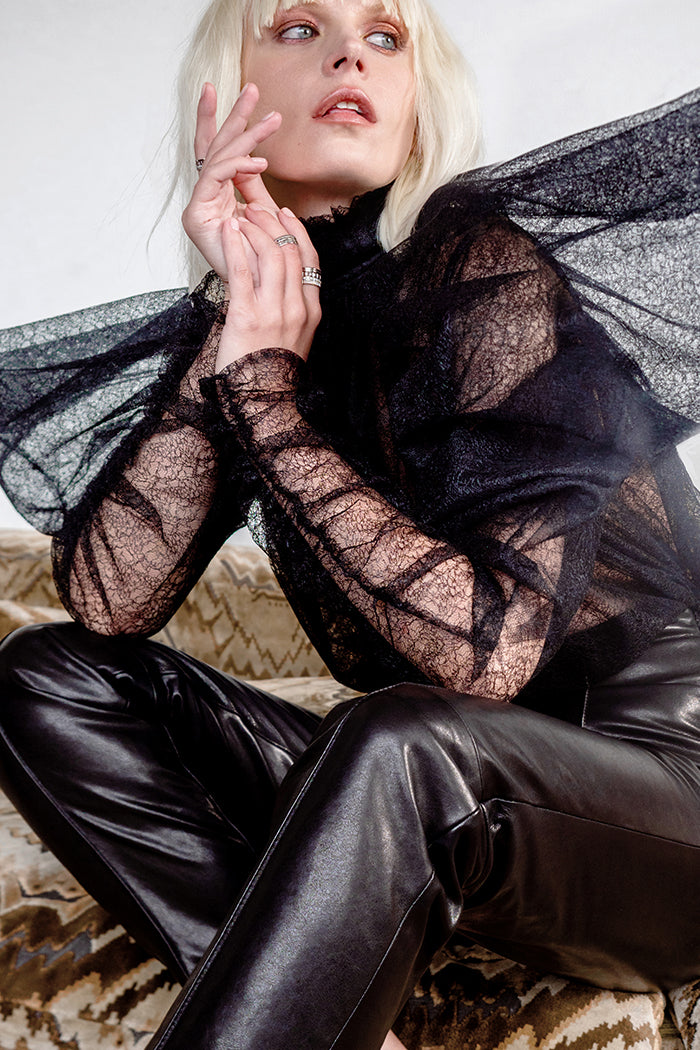 A DEDICATION TO LEATHER AS AN ART
FORM, THE ULTIMATE AND DEEPLY
PERSONAL LUXURY OF SOMETHING THAT
IS MADE EXCLUSIVELY FOR YOU.
The whole process is overseen by Arina Pritch (Founder & Creative Director) and Federica Braghieri (Head of Design).
STEP ONE
The client briefs our design team a brief on their idea or the particular occasion the piece has would be designed for. Our team will also take specific measurements.
STEP TWO
The design team creates a variety of designs, which are discussed and amended together with the client. The client will also be provided with a selection of material samples from our extensive leather library (see below for more information about our leathers).
STEP THREE
Our artisans create a prototype, then the garment is created alongside a number of fittings, depending on the complexity of the garment.
STEP FOUR
After the final fitting the garment is delivered to the client by dedicated courier.
LIFETIME GUARANTEE
We are proud to be able to offer alterations to ensure that each garment meets your needs depending on how your body or lifestyle can change over the course of time.