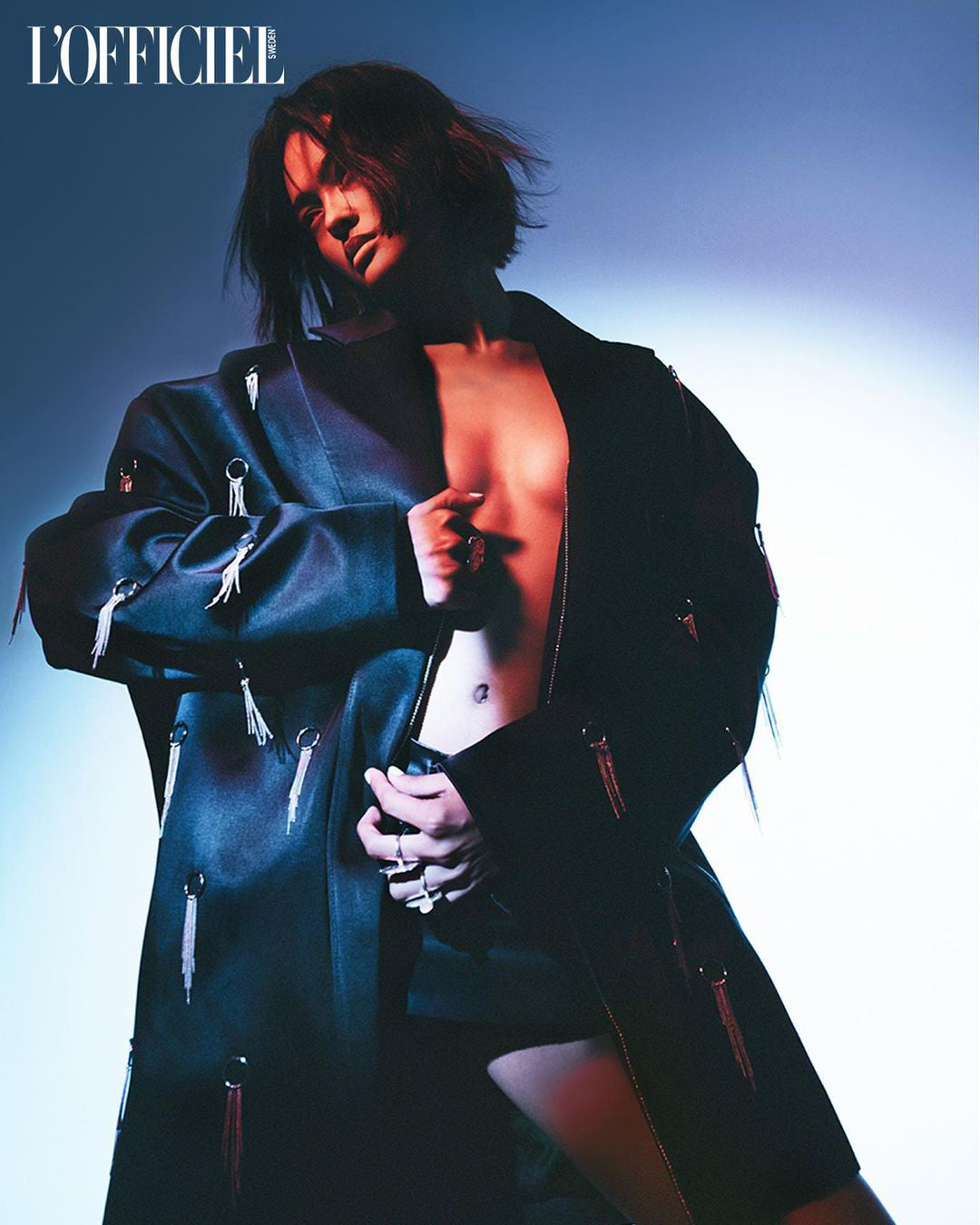 L'OFFICIEL SCANDINAVIA COVER STORY 2022
L'Officiel Scandinavia, a renowned fashion publication, has released its exclusive cover story 'Cold Lights' in Sep 2022, which features stunning pieces from PRITCH. It includes Oversized Chain Blazer, Chain Skirts and Bra Top, all from PRITCH DICHOTOMY Demi-Couture collection.
The Oversized Chain Blazer, with its powerful silhouette and bold chain detailing, is a standout piece. Its bold, silver chains were the perfect contrast to the silk black satin, giving it a raw, industrial edge. The Chain Skirt, another key piece from the Dichotomy collection, was equally as impressive. The metallic chains, woven together with silk satin, gave the skirt a unique texture and movement.
CREDITS:
Photography: @hmdfilm
Models: @breaumali @aizhengrui @annie_mayy1
Art direction: @vegetarienlegend
Fashion: @alexnaskou
Hair @miserycuts
MUA @ffyyoobb
Retouch: @12sodoma_x0
Fashion assistants @sunnysantiag.o @beatrizfrancis


Leave a comment